Welcome Prospective Parents
Welcome to our Montessori school!
We are delighted that you are considering enrolling your child with us. Our school was founded in 2013 with the goal of providing a high-quality education to students in the community based on the Montessori method of education. Currently, we cater to children ages 3-5, but we are excited to announce that we will soon be opening our new state-of-the-art building in Fox Hills Lusail, which will cater to students from kindergarten through grade 12.
For those unfamiliar with the Montessori method, it is a child-centered approach that focuses on allowing children to learn and explore at their own pace through hands-on, experiential learning. In a Montessori classroom, children are given the freedom to choose their own activities and work at their own pace with the guidance of trained Montessori teachers. The Montessori method is based on the belief that children have a natural desire to learn and are capable of reaching their full potential when given the right environment and opportunities.
If you are interested in learning more about our school and the Montessori method, we enthusiastically invite you to come and see it first-hand. It will be our pleasure to give you a tour and answer any questions you may have.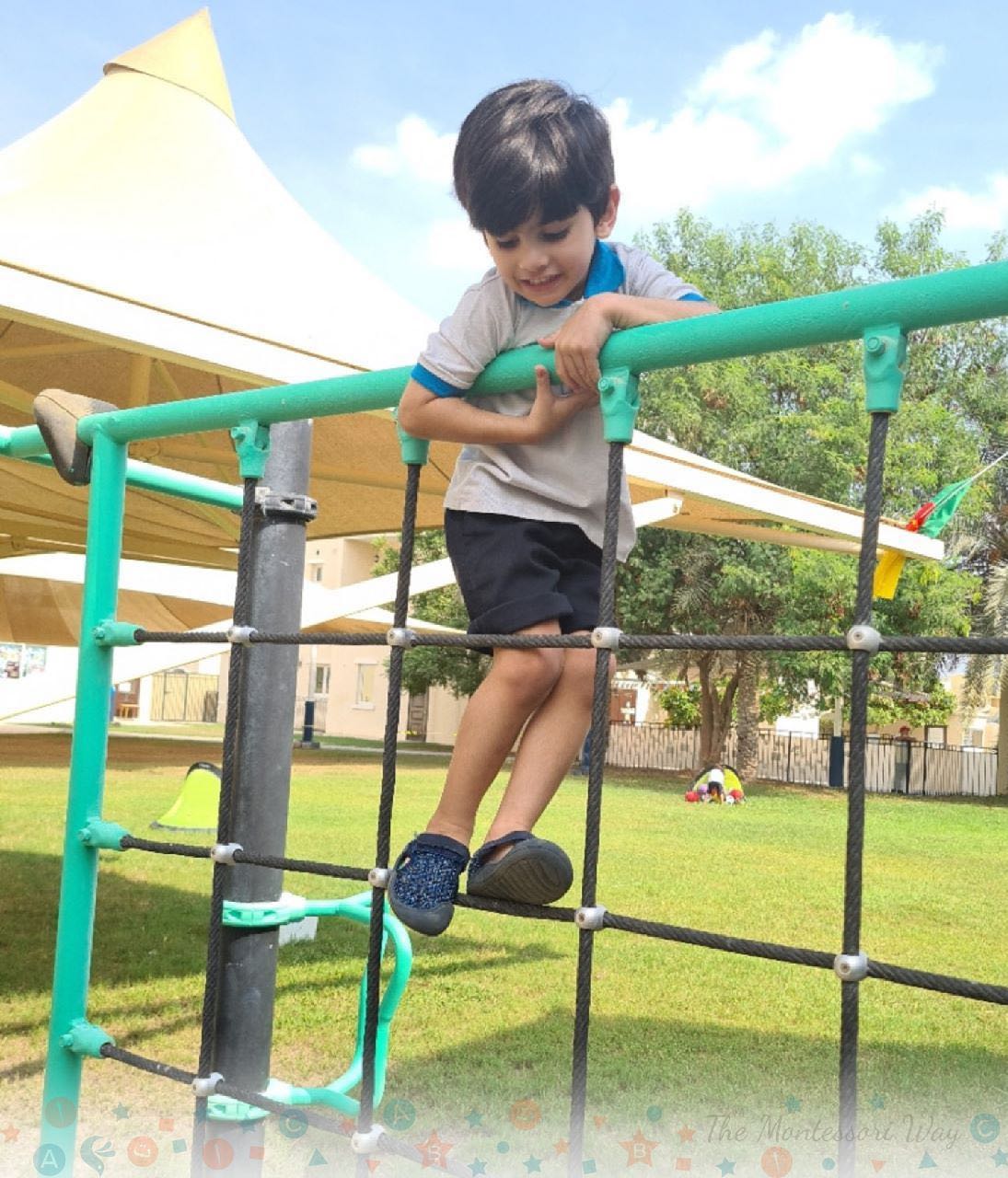 Admissions Process
The admissions process at our school is designed to ensure that we find the best fit for both the child and the school. Here is an overview of the process:
Schedule a tour: The first step is to schedule a tour of our school. This will give you the opportunity to see our facilities. It will also allow you to ask any questions about the school, the Montessori method, and our new building in Fox Hills Lusail.

Submit an application: If you are interested in enrolling your child, the next step is to submit an application. This can only be done online.

Participate in an interview: After we receive your application, we will schedule an interview with your child. This interview is designed to help us understand your child's strengths and areas for growth.

Enrollment: If your child is accepted into our program, we will provide you with information on the enrollment process and any necessary fees. Click here to see the fee list

We hope this information is helpful, and we look forward to welcoming you to our school community!
Have A Question?
We tried to think of everything, but if you have a question, please let us know! We aim to respond to all inquiries quickly, with our office being open Sunday – Thursday, 7 a.m. to 3 p.m.