Come & See The Difference
Al Nebras International Preschool is the only school in the area that is a member of the American Montessori Society (AMS) and the International Montessori Council (IMC). These memberships ensure that our school provides a quality education that follows the Montessori philosophy and methodology. At Al Nebras, Students are encouraged to reach their potential through individualized instruction and exploration. Our Students have experienced a sense of freedom and exploration and have flourished in this environment, making meaningful connections and creating thoughtful, independent projects. We have seen our students thrive, gain confidence in their abilities, and develop important social and academic skills.
At Al Nebras, we believe in fostering each child's full potential through a personalized and hands-on learning experience. Our trained Montessori teachers guide and support each child as they work at their own pace and follow their own interests within a prepared environment.
In our classrooms, children have the opportunity to learn and grow through engaging, self-directed activities that allow them to discover and explore the world around them. Our classrooms allow for a sense of community and cooperation and the opportunity for older children to serve as role models and mentors to their younger peers.
We welcome children of all abilities and believe that every child has the capacity for greatness. Our inclusive environment celebrates the unique strengths and differences of each child.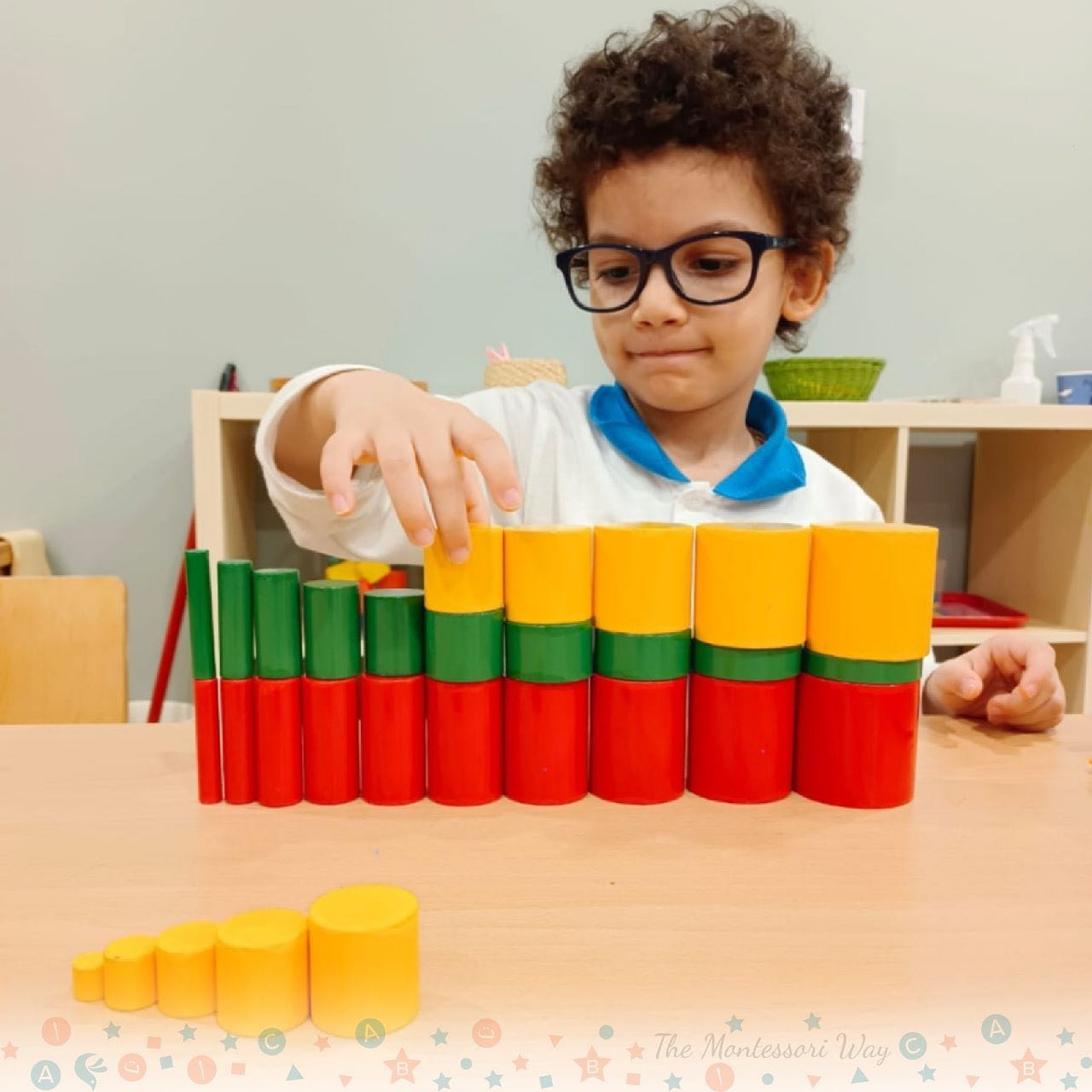 The Director's Message

Lamia Yehia Ibrahim
Director, Al Nebras International Preschool
Thank you for considering Al Nebras International Preschool for your child's education!
At Al Nebras, We are committed to providing a nurturing and enriching environment where children can learn and grow to their full potential.
Our program is based on the principles of Dr. Maria Montessori, who believed that children are naturally curious and capable learners. Our spacious classrooms support this natural curiosity and provide opportunities for children to learn through hands-on, experiential activities and foster independence, creativity, and a love of learning.
In addition to our focus on academics, we also place a strong emphasis on the social and emotional development of our students. Our dedicated and talented teachers create a positive, supportive community within the classroom. We are committed to helping our students become confident, compassionate, and responsible individuals who are prepared to thrive in the 21st century.
I invite you to visit our school and see firsthand the magic of Montessori education in action. We will be delighted to answer any questions you may have and help you begin this exciting journey with your child.
Please contact us regarding availability for your child and to schedule your personal tour of our school.
We look forward to welcoming you to our community!
Sincerely,
Lamia Y. Ibrahim
Managing Partner and School Director
Our Mission & Values
Our mission is to provide a foundation for a lifetime of learning in a safe environment that nurtures culturally literate children.
At Al Nebras, we take this mission seriously and work to provide a high-quality Montessori education in an environment which fosters a child's love of learning and respect for self, others, community, and the world. In addition to the extensive Montessori curriculum based on hands-on learning, we provide an educational environment that fosters all aspects of the child's development: academic, social, physical, and emotional.
​
Our program rests on four pillars:
The cultivation within our students of a passion for excellence in everything they do, both inside and outside the school.

The development of a strongly held set of universal values includes self-respect, respect for others, honesty, integrity, responsibility, empathy, compassion, kindness, peacefulness, a sense of concern for others, warmth, and a love of community.

The development of a global perspective and sense of international understanding.

And a lifelong commitment to giving something back through service to others in need.
Al Nebras in the News
Did you know we were featured on Qatar National TV? only a few selected schools were highlighted, and out of these, preschools were chosen. We are Qatar's first fully integrated Montessori Preschool and the only regional member of the American Montessori Society (AMS) and the International Montessori Council (IMC).